In 2022, renowned zoologist, biologist and founder of Turtle Island, Dr. Peter Praschag, took a significant step by collaborating with the Amphibian and Reptile Conservation Center of Nepal (ARCO-Nepal). Dr. Praschag assumed the role of CEO and President of ARCO-Nepal, utilized his extensive expertise in conservation and breeding to benefit the turtle rescue and conservation center. This partnership is dedicated to the preservation of Nepal's diverse amphibian and reptile species.
Until the start of the 1980s, no information on amphibians nor reptiles in Nepal had been published, though many different taxa existed.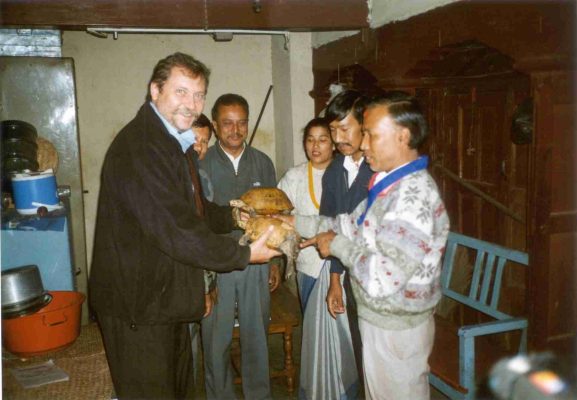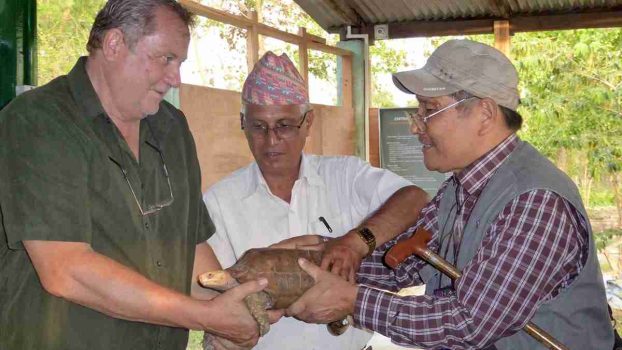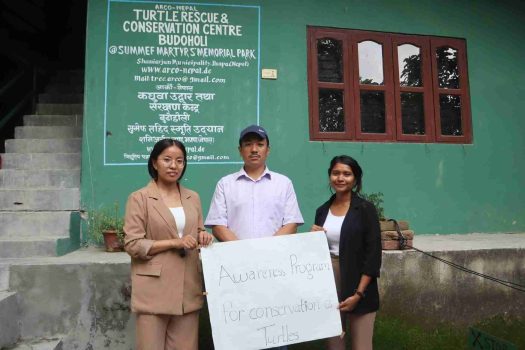 Seeking rapid change, the German Palaeontologist, Zoologist, and Geologist, Prof. Dr. Hermann Schleich, researched publications and data and developed a list of the various amphibian and reptile species with a focus on the "kachugas" (Nepali for "turtles").
He founded the Amphibian and Reptile Conservation of Nepal (ARCO-Nepal) in 1997, based on the following four pillars:
presenting scientific knowledge
launching public awareness campaigns
offering species and nature education
contributing directly to species conservation
His mission, together with his team, was to locate and identify the approximately 180 different Nepalese species.
By the early 2000s, the ARCO-Nepal team had managed to publish over 3000 pages of basic scientific studies on these animals and only about 10 years later, they had compiled enough data to distribute study books and free Downloads to various Nepalese schools.
By 2018, the first Turtle Rescue and Conservation Center was transferred to community management.
In 2022- Turtle Island and ARCO-Nepal join forces. Together, they will conserve the amphibians and reptiles of Nepal.
MAKE A DIFFERENCE WITH US
100% OF EVERY DONATION GOES TO SAVING TURTLES AND TORTOISES FROM EXTINCTION.